Conferences & events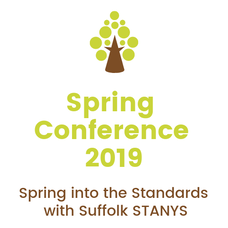 Location:
Brookhaven National Lab, Berkner Hall
Date:
Thursday, March 28, 2019
Cost
$25:
Current STANYS Members (with verification of membership)
$65:
Non-STANYS Members (includes one-year of STANYS membership)
$25:
Current Pre-Service TeachersRegistration will take place on EventBrite for all participants. Purchase orders will be accepted; once the PO is received, participants will be emailed a code to enter on EventBrite to complete registration. Approval to attend the conference on your school's MyLearningPlan or equivalent management system does not finalize registration through Suffolk STANYS; you must use the EventBrite system to complete the conference registration and to select your workshop preferences. Registration on the EventBrite system will open in late January. Please email Brain Vorwald at bvorw@aol.com for purchase order inquiries. Checks should be made payable to Suffolk STANYS and mailed to 8 Chapin Place, Huntington, NY 11743.
Spring Conference Agenda (Click Here for Workshop Descriptions)
7:45 - 8:15AM: Morning Registration, Light Breakfast, & Vendor Walk
8:30 - 9:40AM: Keynote Address
9:50 - 11:00AM: Workshop Session #1
11:00 - 12:10PM: Lunch & Vendor Walk
12:10 - 1:20PM: Workshop Session #2
1:30 - 2:40PM: Workshop Session #3
​
​
Keynote Speaker (Sponsored by Houghton Mifflin Harcourt)
Dr. Cary Sneider (NGSS Engineering Writing Team Leader & Professor at Portland State University)
There is perhaps no more important term in science education reform since the days of John Dewey as "inquiry." Key elements of those earlier ideas about inquiry alive and well in the NGSS. But the concept of inquiry has also undergone significant changes in the NGSS, with profound implications for teaching and learning. This presentation will highlight those changes with
examples from classroom practice.